12 Nov

DELIVERING "FROZEN" HOLIDAY CHEER AT THE 2014 SANTA CLAUS PARADE

O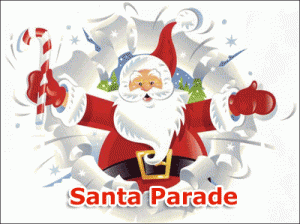 On Saturday, November 15 at 5:00 pm, Brampton Meals on Wheels will be starting the Holiday Season by participating in Brampton's Santa Claus Parade.
The parade draws more than 180,000 spectators and is continually growing each year.
Our theme this year is "Delivering

"FROZEN"

Holiday Cheer".
The onlookers will be delighted with our colourful lights, inflatable Disney characters, snowmen and Christmas tree.
Our jolly Volunteers will be wearing

"FROZEN" costumes like "OLAF".

Come see the PRINCESS' with glow-in-the-dark" necklaces and bracelets as they wave to the crowd.  You know that their delivery bags contain the spirit of goodwill and joy for everyone.
If you cannot make it to the Parade, Rogers Cable 10 will be broadcasting the parade live on Saturday, November 15 at 5:00 pm.