11 Feb

Share the love this Valentine's Day

Happy Valentine's Day & Happy Family Day Weekend too!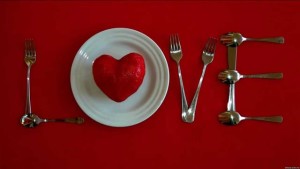 Valentine's Day is a special day when you show those around you how much you really love, care and appreciate them for all they do. First, we want to thank all our Volunteers for their time and gracious efforts.  Without them, we couldn't do what we do. Secondly, we thank all our wonderful clients – we love delivering smiles with every meal.  And finally, we want to thank all the wonderful and generous members of our community that donate dollars to supporting those in need with free meals.
As a non-profit, donations are always welcome on behalf of those we serve.  We often get requests from individuals and corporations to make charitable donations.  Rest assured, 100% of donated funds go directly to providing meals to Brampton Meals on Wheels clients.  If you'd like to show your love this Valentine's Day in a special way, we make it easy to make a donation.  Simply visit the Canada Helps website here:  https://www.canadahelps.org/dn/25317   Or, you can send us a Donation cheque in the amount of your choice.  Kindly make cheques payable to: Brampton Meals on Wheels, 525 Main Street North, Brampton, ON L6X 1N9. In the notes section on your cheque, kindly write DONATION. Be sure to include your mailing address so we can send you a tax receipt if needed. All donations over $20 will receive a tax receipt. Be advised that for transparency and accountability to the Canada Revenue Agency (CRA), all cheque donations must be made to Brampton Meals on Wheels to receive a charitable receipt and in order for our organization to receive it.
If you have questions or would like to discuss your giving plans, kindly contact our Office Director or Administrators 905-453-4140 ext. 3720 and we would be happy to help. Your monetary gift will provide strength and comfort to those in need in our community and will enhance their quality of life.  We wish you all a Happy Valentine's Day and Family Day weekend too.
Georgia Mouka, Volunteer Blogger