BMOW IS LOOKING FOR NEW MEMBERS FOR THE BOARD OF DIRECTORS. If you are looking for a way to contribute and give back to our community, please consider giving of your time and knowledge to help run this wonderful non-profit service organization. We are looking for people with business, accounting, human resource, public health care, legal, or related backgrounds to sit on this dynamic Board of Directors.
Brampton Meals on Wheels delivers hot & frozen meals to those in need.
Since 1963, Brampton Meals on Wheels has been delivering a wide variety of nutritious, hot and frozen meals to those in need in our community. In 2010, a dedicated group of over 70 Volunteers personally delivered over 40,000 meals to our clients in Brampton, Bramalea and local surrounding areas. But that's not all they delivered. In addition to delivering meals, our Brampton Meals on Wheels Volunteers deliver smiles, friendship and hope to many who might not have had a visitor that day. Family members of our clients tell us that they have peace of mind knowing their loved ones are eating balanced meals and that they also have a reliable safety check in place. Our mandate is to help those in need live independently in the comfort of their own homes by delivering nutritious hot and frozen meals by friendly, trained Volunteers from Monday to Friday. The cost of each meal is partially subsidized by the Central West Local Health Integration Network. This allows us to provide high quality meals to our clients for a low, nominal fee.
Brampton Meals on Wheels services are delivered to:
• Individuals who are unable to cook for themselves due to chronic illness
• Individuals who are recovering from illness or surgery
• Individuals living with a physical or mental disability or undergoing medical treatment
• Seniors who don't have the ability to travel to a grocery store to purchase food or have limited cooking skills
• Canadian Veterans
To find out more about our Hot and Frozen Meal Programs, Volunteer Programs or to place an order, simply call us at 905-453-4140 ext. 3720 today. We look forward to delivering nutritious meals to your home. Brampton Meals on Wheels – Nutritious meals delivered to those in need at home.

*Meals are subject to change and may vary slightly from the photos shown.
Donations Welcome
We often get requests from individuals and corporations to make charitable donations. As a non-profit, we gladly accept donations. Rest assured, 100% of donated funds go directly to providing meals to Brampton Meals on Wheels clients . If you have questions or would like to discuss your giving plans, kindly contact our Office Director or Administrators and we would be happy to help. Your monetary gift will provide strength and comfort to those in need in our community and will enhance their quality of life. We want to make it easy to donate. There are 2 ways to donate: 1.
Donate through Canada Helps
- a secure donation site for Non-Profits. Click below to donate.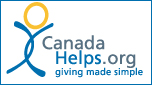 2.
Mail a cheque
- Please make all cheques payable to:
Brampton Meals on Wheels, 525 Main Street North, Brampton, ON L6X 1N9
. In the notes section on your cheque, kindly write
DONATION
. Be sure to include your mailing address so we can send you a tax receipt if needed. All donations over $20 will receive a tax receipt. Be advised that for transparency and accountability to the Canada Revenue Agency (CRA), all cheque donations must be made to Brampton Meals on Wheels to receive a charitable receipt and in order for our organization to receive it.
Meal Selection
Hot and Frozen Meals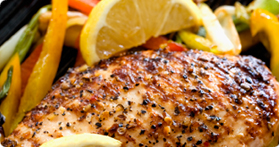 At Brampton Meals on Wheels, we take pride in offering those in need in our community get access to high quality, nutritionally balanced hot and frozen meal programs to meet their needs and special diets.... read more »
Our Volunteers
Making a Difference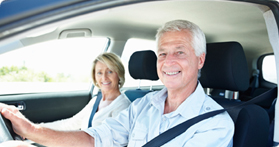 Our friendly, trained Brampton Meals on Wheels Volunteer drivers are critical to the success of our program. As the needs in our community increase, so does our need for caring Volunteer drivers.... read more »
Our Kitchen
Look Inside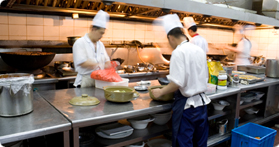 We constantly strive to refresh our recipes and create seasonal menu options for our clients to enjoy. Our Hot meals are suitable for diabetics plus we offer minced and pureed options too.... read more »